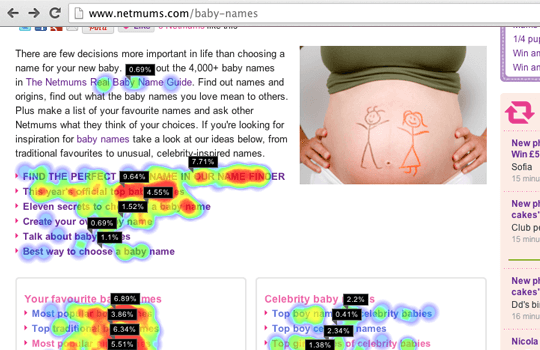 Real-time Analytics
See your contents like never before!
Discover how users interact with your pages right now.
Get instant feedback on where goes the attention of your users, so you can take action immediately and improve your retention.
Power to the Doers
The data you need, just where you are
Forget about mystifying reports.
Stop waiting for your data analyst.
You don't even need a separate tab or window.
Get just the data you need, right on your content.
Smart Technology
Inspired by augmented reality
Some think heat maps are only good for usability studies with limited scope and timeframe.
Our heatmap technology is different, supports dynamic elements (menus, forms, sliders), is robust to changes in layout (ads, responsive design, etc.), and comes with no sampling.
‹
›